Biography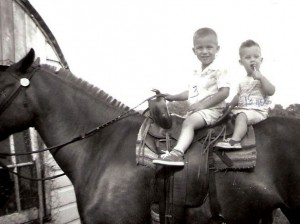 Kevin Gage was born Kevin Gaede in northern Wisconsin, on May 26, 1959. As a youth, he worked on his grandparents' dairy farm before and after school and throughout the summer. He was active in sports, making the team in basketball, baseball, football, hockey, and track and field. He thrived on the work and the rural lifestyle. Some of his favorite memories are of fishing northern Wisconsin rivers with his grandfather.
Kevin graduated high school on his 18th birthday. Fulfilling a life-long dream of seeing the ocean, he hitchhiked to Florida and stayed there a few months, working odd jobs. When Florida didn't meet his expectations, he headed west to California. His plan was to go for the Bay Area and get work in construction, but fate stopped him in Hollywood.
Acting Class and First Roles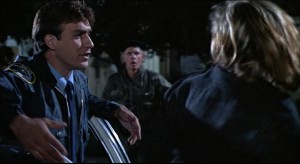 At the age of 21, a theatrical agent came up to him as he was tending bar in a steakhouse, and asked if he had ever thought of becoming an actor. When he showed up in her office, she had him read for a part, said he had talent, and recommended an acting class. He loved acting, and within a few years he was doing small jobs in low-budget films and television shows, including Highway to Heaven, L.A. Law, and Divorce Court. In 1989 he appeared opposite Tom Hanks, Bruce Dern and Brother Theodore in The 'Burbs. He was also a regular in local plays on the weekends.
Breakthrough with Heat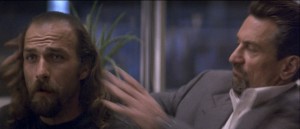 Shortly after turning 32, an accident in his Jeep left Kevin in traction for three months and in a wheelchair and on crutches for another year. When he finally recovered, he got his first big break. His agent sent him the script for Heat. Competition for the role of "Waingro" was fierce, but after three months and eleven readings with the director, Kevin got the job.
As Kevin relates it, "The day before principal photography (filming) began, the director called me to his office, sat back in his chair, smiled and said, 'You got heart, kid, you got the job. Can you be at work tomorrow morning?' It was one of the most euphoric moments of my life. Against all odds, I had persisted in the business for 13 years, dreaming of the day I might work with Robert DeNiro."
After the success of Heat, Kevin was flooded with offers, and continued to work opposite leading actors in more A-list films, including Demi Moore and Viggo Mortensen in G.I. Jane, Nicholas Cage in Con Air and Johnny Depp in Blow. He also appeared in TV shows (Firefly and Smallville) and lower budget films. For the first time, he was able to support himself with his acting.
Current Work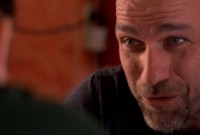 Some of Kevin's more recent work includes La Linea (The Line), the television show Banshee, the video game Call of Duty: Ghosts, and the soon-to-be-released feature films 7 Minutes and Misfortune. See his complete Filmography.
Personal Notes
Kevin married Shannon Perris-Knight ("Perris") in the spring of 2005, and their son Ryder Jay Gage was born in January 2007. Sadly, Perris was diagnosed in 2008 with inoperable brain cancer. The family moved to a quiet beach south of Enseñada in Baja California when it became difficult for Perris to tolerate a busy lifestyle. Kevin and her parents cared for her until she passed away in July 2014. They chose to keep their lives private, so this part of their story has not been widely known.
The greatest joy in Kevin's life has been raising his son. Ryder, who is now a happy, healthy teenager, lives with his father in southern California. He has had bit parts in a few of Kevin's films and enjoys seeing his dad at work.